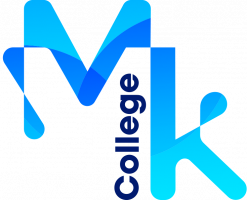 Log in to MK College Digital Learning
Log in using your account on:

Microsoft 365
Is this your first time here?
To use the Open ID Connect link for single sign on using your office 365 account credentials and to synch your OneDrive files and folder with Moodle, you must first connect your account.
To do this log in normally using your id number or staff id eg jbloggs and go the dashboard. Choose to connect with Office 365 and select the first option. Once done you should be able to log in by just clicking the link on this page and entering your email address and password as you would to log into Office 365.
IF YOU HAVE CLICKED THIS LINK BY MISTAKE WITHOUT CONNECTING YOUR ACCOUNT FIRST, PLEASE CONTACT servicedesk@mkcollege.ac.uk